I've been overwhelmed lately. Plain and simple. We are still very blessed, as you'll soon see. This will start off sad, get better, and then you can take the video at the end how you like. I may have cried (shhh!), but also was very happy at the end.
Things got pretty bad last week with my lack of appetite, anxiety, and general discontentment. When you have two people in a two-person house not feeling very well, things are bound to get blown out of proportion. We did figure out that I needed to stop taking pseudoephedrine for my stuffy nose since I found out I was stuffy because of small polyps and it was almost definitely making me anxious and depressed: two things that are very not me. I'm not immune to all puny medicine side-effects after all!
We aren't sure how much the rest of the process of figuring out what is ailing Beautiful is going to cost, so that was adding to my anxiety as the one who has the most control over changing our income to help that out (by getting more work) or fail in epic fashion (by getting less work). STRESS!
Much of that is gone now because it was largely medically-induced anxiety, but there is still a lot of pressure to succeed. They say 50% of all business fail within the first 5 years. We don't have that luxury of having our business fail because I am compliant and able to afford everything it takes to be compliant for the first time in my/our life/lives. It's just taking a heck of a lot of money. I know Beautiful isn't comfortable with too much about finances on our sites, but suffice it to say, our fixed expenses are now more than we used to gross the year we got married, 4 years in October, and our other expenses aren't exactly "disposable income." We can't cut groceries – because of me. We can't cut medical co-pays – because of me. We can't cut medical expenses – because of me. We can't cut prescriptions – because of me.
Yet I'd rather be here than working under someone else's thumb or waiting for the shoe to drop with a round of layoffs. Worse yet would be a change in insurance that left my needs uncovered or unmanageably expensive. I'll stay here, thank you.
About the video
Eliot was born with Edward's Syndrome (Trisomy 18). He never spoke a word. Watch and be touched.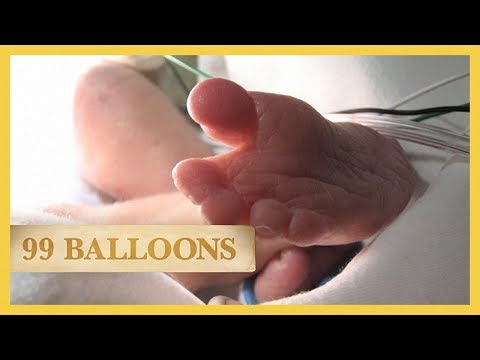 Check out www.ninetynineballoons.com for more information about Eliot.
There, now things are looking up, and I feel better.